---
01554 741 350 or 07595 479 357
---
01554 741 350 or 07595 479 357
BUILDING CLEANING SWANSEA
Swansea building cleaners
---
Specialist cleaning and protection services
---
The exterior of your property is the first impression that many visitors will have of your organisation. We can ensure that this all important first impression is always extremely positive.
High value building materials have likely been used in your buildings design, the lifespan of these materials can be extended, or reduced by the way they are cleaned and maintained. Or your listed building may have already specified cleaning processes. Whatever the age, design or materials used in your buildings construction, we can help you put the sparkle back and keep it there with our specialist cleaning and protection services.
Each building needs a tailored approach to ensure each material is cleaned and protected in the right way, using appropriate methods, products and equipment.
---
The right approach
---
Unfortunately we have witnessed expensive damage caused to many high value properties through the indiscriminate or repeated use of high pressure water jetting or other processes unsuitable for the substrate.
We pride ourselves on understanding the correct processes for cleaning all materials in the construction of your building.
---
Specific, effective and practical
---
Coloured through Render, Natural Stone, Coated Glass, Powder coated aluminium, architectural stainless steel, UPVC, all cladding types, brick, painted surfaces, porcelain, finished concrete, resin bonded paving, tarmac, rubber membrane, hard and softwoods, slate and other surfaces.
To this end we have also invested in state of the art equipment to deliver results quickly, efficiently and safely. Our low pressure steam cleaners, Softwashing equipment, Media Blasting, chemical dosing, CCTV inspection, and specialist long reach high and low pressure cleaning tools, along with plenty of hard work help us get the job done properly and on time.
---
Preventative measures, licences and training
---
We can put together a maintenance plan for your property envelope to deal with all contaminants including biological growth, oxidation and deterioration from the elements and environmental staining from carbon and minerals. We are also able to suggest preventative measures in many cases to avoid the cyclical deterioration in the appearance of the property after we have carried out an initial deep clean.
We have all the necessary licences and training to overcome any height or access issues and we will of course provide you with the relevant Risk Assessments, Method Statements and Control Of Substances Hazardous to Health information. The Directors are always present to supervise any commercial projects to dynamically manage the site and deal with any unforeseen occurrences. We can guarantee that you will receive a level of service and knowledge that is second to none in the industry.
---
Results without impacting your trade or visitors
---
We will also ensure we consult with you to complete the work with the minimum disruption to your activity, working out of hours and overnight if appropriate to deliver results without impacting your trade or visitors.
Our environmentally friendly Low pressure steam cleaning and media blasting systems mean we can generally complete cleaning operations where the use of hazardous chemicals may not be possible such as around waterways, marinas and lakes.
Why not request a consultation and test clean today? We will do this free of charge and you are welcome to ask our advice about anything to do with the maintenance of your building. Also you can use the "Contact us" form on this website to receive a free Building Maintenance information pack.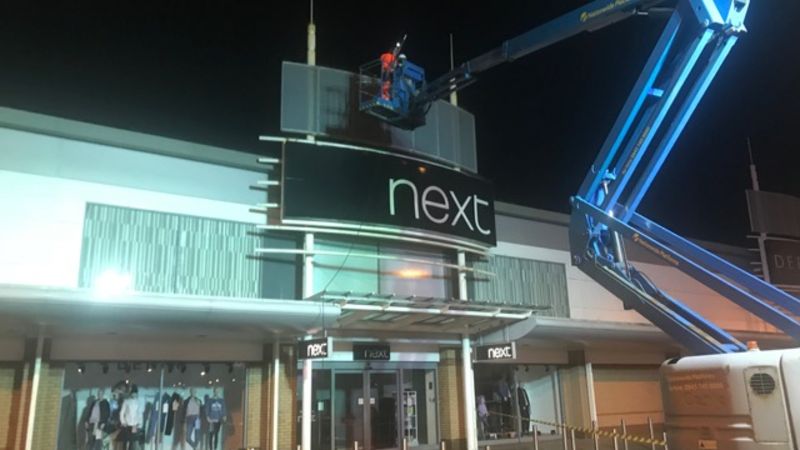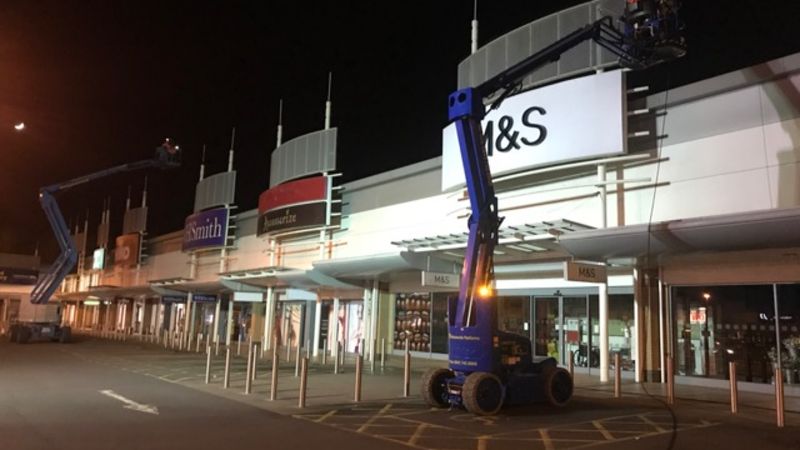 Get in touch
---
For all your property cleaning and maintenance needs throughout Carmarthenshire and North Ceredigion, Wales and the surrounding areas, contact us first on 01554 741 350 or email info@mandscleaning.co.uk
If you would prefer to get a callback, then simply fill in our online contact form below and one of our team will get back to you as soon as they can. Please include as much information as possible in the 'message' section on the contact form.